Confirmed Speakers
Whilst we're busy securing the most engaging and insightful speakers for this year's agenda…have a look below at those already confirmed
Paul is Chief Executive of Optivo, one of the UK's leading housing associations. Prior to the launch of Optivo in 2017, Paul led AmicusHorizon as CEO since 2012.
Optivo own and manage 44,000 homes and will invest more than £3.5bn to build 15,000 new homes by 2028. They were established in 2017 from the merger of AmicusHorizon and Viridian, and are seen as an innovator in the field of resident engagement and co-creation.
Paul is an Honorary Professor at the UCL Bartlett School of Construction and Project Management and a member of the School's Independent Advisory Board. He also sits on the RICS 'Housing Supply Group'.
Mark has 30 year' experience in construction and real estate and is a recognised international commentator on a variety of industry and policy related issues.
Mark authored the Farmer Review, an influential 2016 independent government review of the UK's construction labour model entitled 'Modernise of Die'. He is a member of the Construction Innovation Hub Industry Board and chairs the MHCLG joing industry working group tasked with enabling greater use of Modern Methods of Construction in the residential sector.
Simon is responsible for overseeing thought leadership within RICS including managing the high profile suite of market surveys. He is closely involved with policy development and regularly works with Bank of England officials on issues related to the real estate sector. He frequently speaks at conferences focusing on both residential and commercial markets and is regularly quoted for his insights in the media.
He's also Non Executive Director and Chair of the Development Committee at L&Q.
Shane is Director at Savills in the Public Sector division, specialising in providing strategic investment and procurement advice to the social housing sector.
Shane has over 25 years experience working with Registered Providers and Local Authorities throughout the UK in developing their long term investment plans, commissioning partnering frameworks and providing strategic management advice.
As founder and chief executive of HQN, Alistair is regarded as one of the foremost advisers on governance and regulation, specialising in VfM and stress testing. His hands on approach sees Alistair leading on all HQN's in-depth assessment mock exercises and support work, designing and running the popular Iron Grip sessions.
Career highlights include: Setting up and running the National Federation of ALMOs, leading the popular consultation on the regulatory standards for housing and developing an approach to VfM that won praise from the housing minister.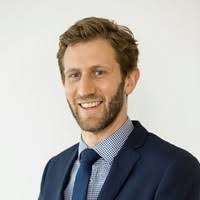 James has enjoyed a long career in the housing sector. Starting with a local authority housing department, James quickly rose through the ranks gaining valuable computational experience. James has worked for housing associations in the Midlands and East of England and was head of service with Hightown Housing Association prior to a move into the Civil Service. During his career in Whitehall James worked as a Senior Policy Advisor with the Affordable Housing Directorate at the Department for Communities and Local Government. Since August 2016 James has been Head of Policy at the National Housing Federation, the trade body for the housing association sector.
Rebecca is a partner in Trowers & Hamlins' Projects and Construction department and co-heads the Public Procurement practice. Rebecca is named as a 'Leader in the Field for Public Procurement (UK wide)' by the Chambers and Partners' Guide to the Legal Profession 2018.
Rebecca specialises in providing practical and commercial advice on complex procurement issues and advises on tendering procedures, procurement structures and evaluation/qualification criteria and processes.
Brexit

Asset Management beyond 2019

Building Safety Regulations

Procurement

Building better
Compliance

100 years of council housing

Technical competence

The climate emergency

Social Value
From beginning his career with two large social housing providers within construction and repairs and maintenance, Keith took up a Chief Officer role with LB Islington. This subsequently led him to set up his own management consultancy within the sector. Now retired, he is passionate about getting the sector to increase its technical skills to prevent another Grenfell tragedy and in adopting the use of modular technology. Seeing the opportunity to work with his extended senior network from within the sector, he is working with Steve Makowski to create a National Housing Academy.
Ian is a well-known specialist in public sector housing law. Ian works with local housing authorities (and their ALMOs) to identify investment and other options. Ian develops models and structures for resolving financial pressures and delivering new build and other housing solutions.
His expertise has led him to advise on restructuring Housing provision by Councils and other public bodies, including recent work on the Social Housing Reform Programme in Northern Ireland.
He is at the forefront of the development of public sector housing law and policy. He regularly engages with the Ministry for Housing, Communities and Local Government, the Association of Retained Council Housing and the National Federation of ALMOs.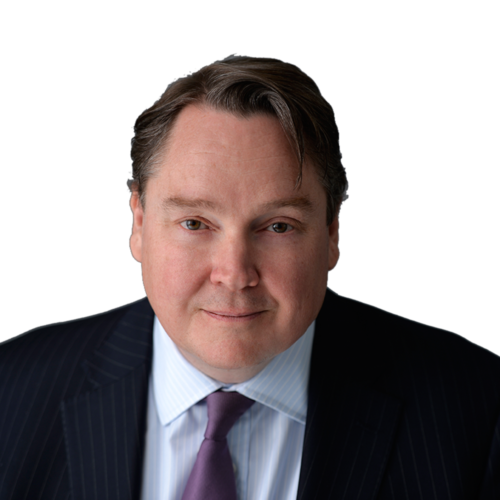 Mark is the Head of the Construction and Technology Team at Devonshires and advises on all aspects of construction law with a particular emphasis on contentious work. Mark has a wide client base and he regularly acts for Registered Providers, Local Authorities and Private Companies.
The vast majority of his work includes prosecuting or defending claims for time, quality and money. He also advises on contentious procurement matters and all aspects of asset management, including the drafting and operation of all forms of repair and maintenance/planned works contracts.
Public Sector Delegates
(Housing Association, Local Authority, ALMO, University or Central Government)
Free
Service Providers
(Contractors, Consultants, Solicitors and all other Private Sector Delegates)
£95 + VAT