Introducing our Next Generation Leaders.
SEC have partnered with Solace to provide an ILM Certificated course for Next Generation Leaders within the Housing Sector. As part of our commitment to the sector and our £250,000 investment in people through our Prospects initiative, we have designed this course for colleagues within our Membership.
Over the next three days we'll be introducing you to our first Cohort of Next Generation Leaders. The 13 delegates are all passionate about developing their career in Housing. They've been nominated by their organisation as they recognise their ambition and dedication to the sector.
The profiles below introduce our first four delegates – Gemma, Adele, Jeremy and Harry. 
I have around 20 years' experience in local authority housing services in East Sussex and Kent, beginning as a trainee homelessness officer and moving on to strategic and then line management roles. I have spent the last 14 years leading the homelessness, lettings and strategic housing team for Wealden District Council. I am currently acting up as Head of Housing.
My current role as (Acting) Head of Housing has responsibility for the Council's housing services - this includes managing the Council's housing stock, repairs and maintenance, decarbonisation, affordable housing development, homelessness, allocations and housing policy.
As a working parent, life is a constant juggle! I have three children aged 13, 11 and 8. I also run a holiday let on our farm and am refurbishing a Grade II listed house. I enjoy being busy and spend weekends working on the house or garden.
Delivery and transformational change professional with extensive public sector experience. My work has focused on driving performance, delivering sustainable transformation and change whilst increasing the level of service delivered to customers and residents within a reduced envelope.
I have worked across numerous local authority departments including housing, planning, children social care, adults social care and customer services. Prior to joining Hammersmith and Fulham, I worked with Haringey Council's Corporate Delivery Unit, an innovative team modelled on the Prime Ministers Delivery Unit.
My current role as Head of Delivery is an enabling role, I work closely with the Assistant Director of Operations to deliver significant change initiatives across the Economy directorate - including but not limited to implementing policy change, design and delivery of new business initiatives, major service and system change projects. I am currently leading two transformation programmes, the first focused on the council's property portfolio and the second focussed on transforming the councils housing service.
I am a keen traveller, have a healthy yoga practice and enjoy running through the local woods.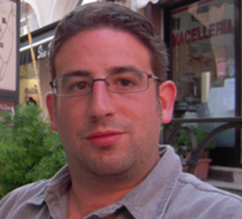 I have worked in the housing sector for about 15 years, with a short break where he worked as an academic and consultant. I began my career managing a homelessness project for young people in Essex and then progressed to roles in strategy and governance.
I am currently Head of Governance and Assurance for Inquilab Housing Association in London. I lead on company secretarial duties, data protection, risk management, business assurance and internal audit.
I am married with a 2 year-old son. I have a long-standing interest in philosophy and political theory and love spending time with my wife's family in Italy - enjoying swimming/snorkelling in the sea, eating great food and reading science fiction books on the beach.
I started my career in Community Safety and Neighbourhood Management. I then moved into Policy Development and Project Management with a focus on partnership working and community safety.
I lead a team of 44 in the delivery of housing services, including Housing Options, Allocations, Temporary Accommodation, Neighbourhood Management and Private Housing.
I enjoy cycling, reading, and running. I'm also a newly qualified diver.
Reminder – The nomination window for Cohort 2 opens next Tuesday 1st June! Registration will be open here – Next Generation Leaders.