Introducing our Next Generation Leaders.
SEC have partnered with Solace to provide an ILM Certificated course for Next Generation Leaders within the Housing Sector. As part of our commitment to the sector and our £250,000 investment in people through our Prospects initiative, we have designed this course for colleagues within our Membership.
This week we're introducing you to our first Cohort of Next Generation Leaders. The 13 delegates are all passionate about developing their career in Housing. They've been nominated by their organisation as they recognise their ambition and dedication to the sector.
The profiles below introduce our remaining five delegates – Kemi, Jess, Nicole, Sarah and Susan. 
I have been privileged to work for three medium to large housing associations and an ALMO. I'm currently responsible for managing an improved service for multiple contracts - delivering multiple major projects from £1million to £7million.
I manage a team of six that assist in the delivery of over £6million planned investment works, special projects/major repairs, disrepair, aids and adaptation and void works.
Leading and shaping a multi-faceted customer service whilst ensuring value for money and developing a highly productive and motivated team.
I enjoy spending time with family, travelling, reading, cooking, jogging and watching crimedramas.
To name a few, I am motivated by growth, mentoring and motivating others, acquiring new skills and overcoming challenges.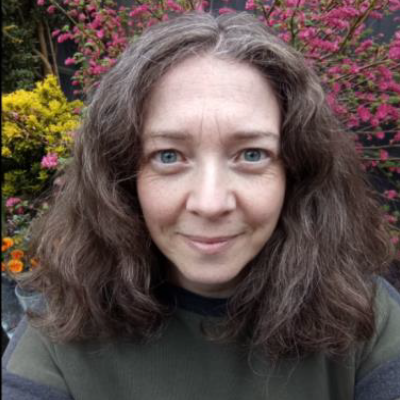 I previously worked for 10 years in a thereputic residential registered service for children aged 5-18 years. Started at Home Group in April 2008(13 years ago!) as a Service Manager of a suported housing service for homeless men in Norwich. Progressed to Business Contracts Manager in August 2015 with a portfolio of supported services in Norfolk and Suffolk. Was restructured into Operations Manager in November 2017 with a portfolio services and general needs properties across the East of England.
Portfolio of supported services and general needs properties across East of England. Supported includes criminal justice, floating support, temporary accommodation and teenage pregnancy services. I have a particular interest and responsibility for regional void performance, supported services income and various system related projects.
I practice yoga twice a week and also enjoy swimming and walking. I love spending time with my kids who are home educated and work a 4-day week to be able to play a part in their learning. I am a committed and enthusiastic vegan and have been for over 10 years. I love eating good vegan food and sharing information about vegan options with friends and colleagues.
Prior to my current role, I have spent most of my working life within a generalist role within Human Resources. A large part of my role involved in partnership with managers to develop and implement plans for evolving service provision to meet emergent needs.
As the Service Delivery Manager (Housing repairs) I lead a high-quality in-house repairs, maintenance and caretaking service for the residents of Gravesham Borough Council, both from a strategic and operational perspective. I explore innovative ways of working for the in-house services and the ancillary contracts which support us in order to deliver a high performing service, alongside developing a commercial growth strategy.
Work keeps me pretty busy, so when I have the opportunity my free time is mainly spent at the Kent Coast with my family and dogs.
I have 24 years of experience in corporate communications, design and brand management. I am a communications professional, trained graphic designer and a qualified coach and mentor. I'm an experienced and skilled people manager with a track record for building highly effective teams. I have created in-house design and film production agency services, establishing the strategic importance of the roles and ensured a campaign-led approach to all projects. I've restructured communications functions, re-established the critical business importance of corporate communications and I've developed and delivered a communications business partnering model.
As Head of Communications and Design I work closely with Moat's Chief Executive, Executive and Senior Leadership Teams, developing and delivering internal and external communications strategies and project plans. I manage the internal communications to 350 members of staff and external communications to customers who live in our 20,000 homes. I have responsibility for ensuring Moat's reputation is protected and enhanced and manage the press office and lead on high level media or crisis communication situations.
I'm the communications lead for Moat's COVID-19 response. The pandemic has elevated the importance of communications services and my communications team have thrived during this time. Our pulse survey results indicate we maintained consistently high levels of staff engagement and high levels of satisfaction with internal and external communications.
Outside of work I'm a bookworm and will read anything that interests me. I'm passionate about art and love to visit art galleried and exhibitions. I enjoy a number of creative hobbies from paper cutting to sewing. I've become a novice gardener having recently moved to a house with a large garden. I enjoy motorsport particularly F1 and Extreme E racing.
I have worked at Thurrock Council for nearly 19 years and worked my way up the ladder. I started as a Customer Services Advisor then progressed to Estate Officer, Void Manager, Contract Manager and my current role as an Asset Delivery Manager.
I currently manage all planned and cyclical work programmes under repairs and revenue, which included Gas, Electrical, Asbestos, Water Hygiene, Fire Protection, Door Entry and a few more... I also manage our responsive repairs contractor, Mears, which delivers responsive repairs to the whole of our 10,000 council stock. In addition I mange our voids team and our invoicing department.
I am married with three girls of varying ages. I love a project and we are currently having a loft conversion added to our home. I also enjoy reading and watching murder mysteries on Netflix. I'm very much looking forward to enjoying a nice meal in a restaurant and a few cocktails.
Reminder – The nomination window for Cohort 2 opens next Tuesday 1st June! Registration will be open here – Next Generation Leaders.