Speakers
Click on a speaker to see details of their session along with a short bio.
09.15 - 09.45: The challenges ahead of our sector - preparing for the marathon
Paul became CEO of Optivo following the merger of AmicusHorizon and Viridian in 2017. Prior to that he spent eight years as CEO and COO of AmicusHorizon.
Paul has worked in the housing association industry since 1989. Before joining AmicusHorizon, he was Executive Director: Development and New Business for Moat and a Director at L&Q. Paul is a former Chair of G15, representing London's largest developing housing associations. He was a Board member of the Homes for Londoners Board from 2017-2019.
Paul is a Fellow of the Royal Institution of Chartered Surveyors, the Chartered Institute of Building and the Chartered Institute of Housing. He is a member of the RICS Housing Supply Group, an Honorary Professor at the UCL Bartlett School of Construction and Project Management and an Academician of the Academy of Urbanism.
09.15 - 09.45: The challenges ahead of our sector - preparing for the marathon
Mark has 30 years' experience in construction and real estate and is a recognised international commentator on a variety of industry and policy related issues. Mark is a member of the Mayor of London's Construction Skills Advisory Group, a board member for the Construction Scotland Innovation Centre, a co-chair of Constructing Excellence, a vice chair of the ULI UK Residential Council, a trustee of the MOBIE educational charity and is an honorary professor at The University of Salford's School of Built Environment.
Mark authored the Farmer Review, an influential 2016 independent government review of the UK's construction labour model entitled 'Modernise or Die'. He is a member of the Construction Innovation Hub Industry Board, the Construction Leadership Council Advisory Group and chairs the MHCLG joint industry working group tasked with enabling greater use of Modern Methods of Construction in the residential sector.
10:30 - 11:00: Housing policy - which way next?
Terrie is Chief Executive of the Chartered Institute of Housing, the independent voice for housing and the home of professional standards.
She was most recently director of housing in the Department for Communities and Local Government, with overall policy responsibility for the supply and management of housing across all tenures, housing growth, and homelessness prevention and support. As part of this, she also led on sponsorship of the Homes and Communities Agency. She has worked in the civil service covering various housing policies and programmes since 2003.
Terrie was given a CBE in 2013 for services to homeless people.
10:00 - 10:30: Impact of Brexit on our sector
Simon is Chief Economist at RICS and is responsible for overseeing macro-economic analysis, providing strategic market intelligence and delivering the high-profile suite of sentiment surveys that capture trends across the built environment. He focuses most specifically on issues within the commercial, construction and residential property sectors providing insight on developments both in the UK and elsewhere around the world.
Simon has a well-established national and international profile as an Economist. Simon regularly collaborates with key stakeholders and decision makers including the Bank of England, government departments, the IMF and other multilateral organisations. Simon is a highly regarded media commentator on matters relating to the real estate sector and is often called upon to provide insight to lenders looking to manage their exposure to the property market.
Simon was appointed to the Group Board of the L&Q housing association in 2011. As part of his responsibilities, Simon chairs the Development Committee where he has successfully overseen a sharp increase in the build programme within the risk tolerance of the organisation meeting both its social and commercial objectives.
15:20 - 15:45: Marathon running - lessons from the past for the future
Alistair McIntosh is one of the social housing sector's most respected and best known personalities.
As founder and chief executive of HQN, he is regarded as one of the foremost advisers on governance and regulation, specialising in VfM and stress testing. His hands on approach sees Alistair leading on all HQN's in-depth assessment mock exercises and support work, designing and running the popular Iron Grip sessions and chairing/speaking at conferences and events.
Career highlights include: Setting up and running the National Federation of ALMOs, leading the popular consultation on the regulatory standards for housing and developing an approach to VfM that won praise from the housing minister.
A regular contributor to the housing press, Alistair's columns are known for their humorous, pointed and painfully accurate assessment of the state of social housing
Since its inception, HQN has built up a membership of more than 1,000 housing associations, local authorities and ALMOs across its networks
12.20 - 12.50: The next challenge for social value
Mary-Kathryn joined HACT in 2013. In her role as Deputy Chief Executive at HACT, Mary-Kathryn manages a range of research projects, working with clients both within and beyond the housing sector. Prior to joining HACT, she completed her doctorate in social anthropology, exploring the intersection of urban regeneration, conflict and social policy in Northern Ireland. She has authored peer-reviewed journal articles, as well as various research reports for HACT and other think tanks, and regularly contributes to working groups, seminars and conferences committed to interdisciplinary research in academia as well as in the third sector.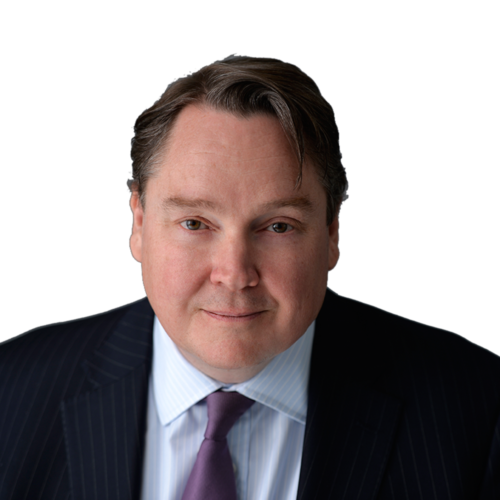 10:30 - 11:00: Building a safer future - regulatory reform and the future of constructing tall buildings
Mark is the Head of the Construction and Technology Team at Devonshires and advises on all aspects of construction law with a particular emphasis on contentious work. Mark has a wide client base and he regularly acts for Registered Providers, Local Authorities and Private Companies.
The vast majority of his work includes prosecuting or defending claims for time, quality and money. He also advises on contentious procurement matters and all aspects of asset management, including the drafting and operation of all forms of repair and maintenance/planned works contracts.
11.50 - 12.20: Are high rise residential buildings financially viable for social housing providers?
Colin Farrell is a Fellow of the Royal Institution of Chartered Surveyors and Senior Partner at Faithorn Farrell Timms (FFT). He has practiced property and construction consultancy, with a focus on the social housing sector, for nearly 30 years. He oversees a professional team providing strategic asset management consultancy services, including Stock Rationalisation, Stock Condition Surveys, Business/Investment Planning and Property Asset Performance Appraisals. With a background in asset data capture and quality management, Colin specialises in the development and implementation of asset appraisal/viability models and advises clients on the design and delivery of asset management strategies.
11.00 - 11.30: Deal or no deal - legal surgery of the impact of Brexit
David is a Partner in Trowers & Hamlin' Projects and Construction department, which he joined in January 2016.
David specialises in commercial construction law; advising on, drafting and negotiating construction contracts, including building contracts, consultant appointments, agreements for lease, development agreements and asset protection agreements.
He's recently been heavily involved in Trowers & Hamlins' thought leadership initiatives investigating modern methods of construction (MMC), including modular and offsite procurement and has co-authored the firm's publications in this area, as well as sitting on various industry working groups examining the use and wider adoption of MMC.
15:20 - 15:45: Marathon running - lessons learnt from the past for the future
Ian has worked in the housing sector for thirty years. He is particularly well known for his public sector expertise. Ian led teams on over 70 housing stock transfers, including many of the largest and most complex ones. Ian was closely involved in creating the arm's length management organisation (ALMO) model, subsequently working with over 50 Councils. More recently he has helped establish some 40 local housing companies.
Ian is an expert on the Housing Revenue Account. He served on the Government's expert panels on Self-financing and he is the author of the Unofficial HRA Manual. He often advises on restructuring housing provision by Councils and other public bodies. He is at the forefront of housing law and policy. He regularly engages with Government and with housing sector organisations.
Trowers & Hamlins LLP has a market-leading reputation for its housing work. It helped to create the social housing sector in 1988.
11:00 - 11:30: Deal or no deal - legal surgery on the impact of Brexit
11:50 - 12:20: How to avoid a race to the bottom
Rebecca is a partner at Trowers & Hamlins and co-heads the Public Procurement practice. She is named as a 'Leader in the Field for Public Procurement (UK-wide)' by the Chambers and Partners' Guide to the Legal Profession 2018. She is also ranked in the "Who's Who Legal Guide to Government Contracts 2018", where she is described as "an exceptional procurement lawyer" and "particularly strong in the construction and regeneration sectors". Rebecca has significant experience in advising clients in the public, private and third sectors on Public Procurement and State Aid issues.
11.00 - 11.30: Deal or no deal - legal surgery on the impact of Brexit
Katie has over 20 years of experience advising on construction contracts in the real estate sector. Katie is particularly known for her work with housing providers in the UK in procuring regeneration, PFI and investment and asset management projects.
Katie leads the national team advising housing providers and local authorities procuring long term contracts to maintain and improve their housing stock. She specialises in supporting her clients through the procurement process to select providers and drafting suitable framework agreements and delivery contracts.
11:00 - 11:30: Deal or no deal - legal surgery on the impact of Brexit
Nicola is a partner in Trowers' Employment department, and specialises in all aspects of human resources and employment law for public, private and third sector employers.
Praised in Chambers & Partners 2019 for being "enthusiastic and passionate" and being "organised, with great communication skills", Nicola is recognised as an expert on TUPE and restructures in both Chambers & Partners 2019 and the Legal 500 2019.
11.50 - 12.20: How to avoid a race to the bottom
"My passion is the built environment and my intention is to manage a construction consultancy that leads the way in providing the best customer experience. As a chartered surveyor, qualified project manager, value manager and asset manager, my experience has ranged from planned maintenance to large regeneration projects, working on both strategy and delivery."
12.20 - 12.50: AI and IoT - Shaping the future of construction
Phil is a digital transformation and innovation leader with over 25 years' experience in technology strategy, consultancy and enterprise architecture. He's a great believer in innovation and technology as enablers for positive change.
His career covers technology ownership and leadership across small to large-scale complex contracts and delivery programmes and regularly speaks/writes on the opportunities and challenges with emerging technology covering: The future of work, Internet of Things, Smart Cities, Machine Learning and Artificial Intelligence.
14:15 - 14:45: The gauntlet is down - how RPs can meet the housing challenge
Shane is Director at Savills in the Public Sector division specialising in providing strategic investment and procurement advice to the social housing sector.
Shane has over 25 years experience working with Registered Providers and Local Authorities throughout the UK in developing their long term investment plans, commissioning partnering frameworks and providing strategic management advice.
11.00 - 11.30: Can you put a price on fire safety?
14:15 - 14:45: Tackling the Climate Emergency
Andy is a Chartered Environmentalist and Head of Energy and Innovation for ENGIE's regeneration business in London. He has worked in the commercial property, rail, aviation and, more recently, housing sectors both in the UK and Middle East. Andy currently leads on the delivery of low carbon housing retrofit strategies and maximising funding opportunities within the social housing market. With over 20 years' experience working for Arup, Bechtel and now ENGIE Andy has a wealth of knowledge on issues including microgeneration technologies, the energy performance of buildings, Government funding schemes and whole house retrofit initiatives such as Energiesprong.
11.00 - 11.30: Can you put a price on fire safety?
Adam is the Head Consultant for Fire at The Oakleaf Group, leading a team of 16 fire safety consultants, surveyors and assessors. He is responsible for their BAFE SP205 accreditation, which the company has held since 2013, and for ensuring all fire risk assessments are produced in line with the company quality procedures.
He sits on the board of the IFE fire risk assessor register, and has been a panel member since 2015. As part of this role he undertakes peer reviews and interviews of fire risk assessor competency, in line with the competency council standard produced by the fire industry.
He has worked int he fire industry for over 15 years.
14.45 - 15.15: Old Bricks, New Bricks: Tacking the Retrofit Challenge
"I strongly believe that the design, quality and performance of the homes we live in and the buildings we use can have a positive impact on our quality of life and the environment. As a chartered building surveyor, qualified project manager and BREEAM assessor with over 30 years' experience, my goal is to ensure that Baily Garner delivers the best possible outcomes for all out clients."
14:15 - 14:45: Tackling the Climate Emergency
Energiesprong UK is taking a market transformation approach to make high-performance energy retrofits commercially financeable and scalable. They aim to change a number of market conditions so that housing providers can invest and the industry is incentivised to innovate.
As a member of the Market Development Team, Jon is introducing and supporting industry partners to develop and drive solutions for industry to invest in the design, development and implementation of attractive, high-performance energy retrofits.
12.20 - 12.50: AI and IoT - Shaping the future of construction
David is the founder of Coaching Futures. He helps to create new futures by transforming people's lives and careers, and their organisations.
He's also Residential Markets Partner for LEVERTON, an Artificial Intelligence company. Leverton's patented data extraction and contract analytics platform is powered by proprietary state-of-the-art OCR and AI technology. Their deep learning algorithms automatically extract relevant information out of unstructured documents turning them into highly structured and accurate data you can rely on.
10:00 - 10:30: The new world post Hackitt - organisational competency
From beginning his career with two large social housing providers within construction and repairs and maintenance, Keith took up a Chief Officer role with LB Islington. This subsequently led him to set up his own management consultancy within the sector. Now retired, he is passionate about getting the sector to increase its technical skills to prevent another Grenfell tragedy and in adopting the use of modular technology. Seeing the opportunity to work with his extended senior network from within the sector, he is working with Steve Makowski to create a National Housing Academy.