Please click on a team member to find out more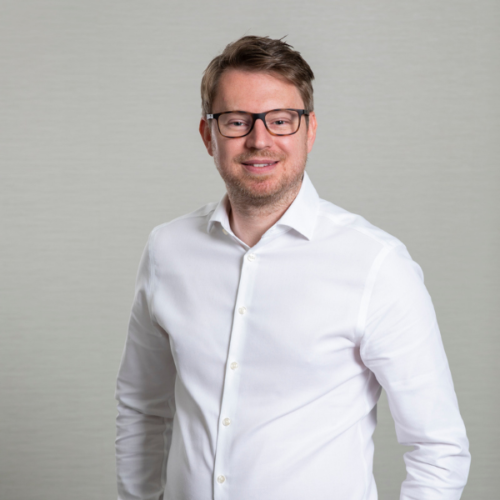 Marc joined the South East Consortium (SEC) as Managing Director in September 2015.
Marc provides strategic and operational leadership and management of all functions of SEC.
Marc graduated with BA Hons in Marketing in 2008 and has since worked for registered providers of social housing in various operational roles. Most recently Marc was Customer Experience Manager at Optivo where he led the organisation to win local, national and global awards for complaint management. Marc led Optivo to sector leading satisfaction with complaint management.
Since joining SEC, Marc has lead the organisation to be proactive in its reaction to changes in the social housing sector. This has seen framework usage and contract award value grow by more than 50% within 3 years. In addition to this SEC aren't just about frameworks and can now offer more support for customers with technical or specification requirements. SEC also deliver a growing suite of annual events including our new look Annual Conference.
Marc is passionate about creating truly brilliant places to work and really cares about the customer journey. Marc makes sure each SEC transaction focuses on ease, options and value for the customer. His vision is to continue developing our business and provide innovative and creative routes to market for our customers.
David is a Chartered Building Surveyor who is also a Fellow of the RICS and has 30 years' experience in social housing and nearly 40 years' experience in construction.
David has worked for SEC since retiring as Head of Asset Management from East Kent Housing in 2016. Initially in a Procurement Officer role before becoming Technical Services Manager. He therefore understands how SEC works and what clients are looking for so he is able to bring a unique blend of asset management experience, technical knowledge and procurement experience together.
David has been involved in meeting various clients and has provided advice to them regarding options for how SEC can assist. This has included contract advice and training on Section 20 consultation requirements and the interpretation of schedule of rates.
David joined the SEC team in June 2020. He has a considerable amount of experience and has worked in the Housing Sector for over 9 years.
As Head of Business Partnerships, David is responsible for our businesses brand message and communications. He leads on our partnership programmes - ensuring that members are well served and interaction between our Members, suppliers and SEC is at optimum efficiency. His team drives forward a range of initiatives on influencing solutions for the sectors future and shortening the skills gaps where we operate.
David has a BSc Hons in Business Management with Marketing, graduating in 2007 from Canterbury Christchurch University. He then went on to a career in Marketing within the automotive industry before switching to a marketing and business development role within the housing sector for a Kent based SME. David's recent experience in Construction, Refurbishments, Energy Efficiency and Development of assets in the Housing Sector in Pre-Construction phases of schemes between £20k and £150m Nationwide.
David is keen to hear from interested new Members, guest users or affiliates and suppliers that can help the effectiveness of the community to which SEC serves.
Louise's career started as a Commercial Trainee in the private sector, specialising in contract procurement. A little later in her career, Louise joined AmicusHorizon (now Optivo) and held roles in Procurement, Development and Housing Management.
Louise now has over fifteen years' experience in social housing, working in both Local Authority and Housing Association environments. She is CIPS qualified and has enjoyed her role as SEC Procurement Manager since she started in 2014.
Louise is responsible for the SEC Procurement service. She manages the Procurement team and designs & implements the annual work plan. She leads on the majority of framework procurement, bespoke procurement projects and supports our customer base in the discussion of options around routes to market.
Gavin is a qualified professional with a 20-year procurement career including private and public sectors. His experience in strategic procurement and commercial negotiations is an asset when delivering our projects.
Gavin is the lead contact in our business for creating intelligent procurement models that our customers can rely on. He's responsible for putting together frameworks that are innovative, future-ready and flexible.
Prior to joining SEC, Gavin served as European Category Manager - Indirects, for Element - a testing and certification house and owners of Warrington Fire. Before that he was Procurement Manager at GW Pharmaceuticals, where he was responsible for implementing Procurement across the business.
He has a lot of experience in various Procurement and Category Management Roles, buying everything from a Pen to a Lift Shaft, and most things in between, having worked for Twining's Tea, The National Audit Office, The Police, The UK Government and GW Pharma.
Gavin has a degree in Business Administration and is a fully qualified MCIPS member.
Gavin grew up in Canterbury and now lives in Ashford. He has a wife, Julie, and 2 children, Ellie and Chloe, and enjoys Football (Oxford United!), Formula One, Movies and Theatre.
Tracy began her career in Procurement for AmicusHorizon (now Optivo) in 2005. Over the next 6 years she gained a wealth of experience in procurement processes and procedures.
Tracy joined SEC in 2011 as Procurement Officer. She is responsible for running and managing the mini tender process for SEC Customers as well as managing and liaising with contractors for direct awards.
More recently she has started to manage framework procurements. This involves talking and meeting with contractors / consultants to review and update the specification and cost model documents, tendering the framework procurement and managing the evaluation and award process.
Tracy has plenty of experience in customer facing roles, and knows about customer care. She has worked in Admin and Retail environments during her career.
Emilie's career started within the Investment Administration sector working for Jupiter Unit Trust Managers within the Settlements and in the Anti-Money laundering department. During this time she passed the Chartered Institute for Securities and Investment Level 3 Certificate in Investment Operations.
After starting a family, Emilie changed direction in her career and joined South East Consortium (SEC) as a Team Assistant on a part-time basis. She expanded her knowledge within the Housing sector by taking a secondment role for a year in Optivo's Finance Department as Finance Officer in the Expenditure department.
When she returned to South East Consortium in 2018, she joined the Procurement Team as a Procurement Officer where she is now responsible for running mini tenders and direct awards on behalf of SECs clients.
Emilie continues to work part-time and is in the office on Tuesdays, Wednesdays and Thursdays.
Liam joined SEC as a Procurement Partner in September 2020. He's responsible for running mini tenders for our customers and managing direct awards from our frameworks.
Prior to joining SEC, Liam spent the last 6 years woking within both Private and Public sector procurement - specialising in the social housing and education sectors. His previous roles include working as a Procurement Officer for the Peabody Trust. Whilst there he was responsible for designing, running and managing OJEU tender exercises, framework call-offs and contracts. Liam has also worked for KCS, a division of Kent County Council as a Buyer, overseeing the Furniture Category.
Liam has a degree in Motorsport Engineering from the University of Hertfordshire.
Rachel joined SEC in March 2021 as our Operations Team Assistant. As we continue to deliver a more enhanced service Rachel provides essential support to our Operations team.
Rachel's passion lies in delivering outstanding customer service. She is the first contact in our business for those new to the Consortium who wish to learn more about SEC and our services.
Rachel has a 1st Class degree in Equine Science and prior to joining SEC has spent the last 10 years working as an Equine Nutritionist. During this time she also obtained an MSc in Equine Science as well as successfully becoming one of less than ten Registered Equine Nutritionists in the UK.
In her spare time Rachel enjoys spending time out and about horse riding with her loan mare, Daisy. She also enjoys live music, films and theatre.
Jenna is the lead contact in our business for providing technical assistance to our customers. She's responsible for advising on effective contract management, technical specifications, cost models and Section 20. Jenna is also on hand to help design and deliver your technical documents.
Jenna is a qualified surveyor with over 10 years experience working in the housing sector. She started her career in local government and then moved on to one of the largest ALMO's in the South East. There Jenna worked in property services and asset management. Her technical experience is a great asset when delivering our projects.
Prior to joining SEC, Jenna worked in the private sector helping a service provider set up the surveying arm of their business. She then moved to the insurance sector. There her role involved surveying and contract management/administrator services to the insurance industry assisting in large loss claims.
In her role as Technical Partnerships Manager Jenna uses her experience to help our customers overcome the challenges they face and work collaboratively to help them achieve their goals and objectives.
Sally has been working in a Finance role for over 20 years and joined South East Consortium in April 2018 as our Finance Officer.
Sally is responsible for managing levy collection, invoicing and also collection of any money due. Herself and Mia also raise our invoices for all our training, events and any bespoke works.
Before joining SEC Sally worked for a Care Home in Sittingbourne and previous to this worked in the Insurance Industry in London.
Sally has an AAT level 3 advanced diploma in accountancy.
Mia joined SEC in August 2020 as a Team Assistant. As we continue to deliver a more enhanced service Mia provides essential support to our Finance team.
Mia brings a considerable amount of administration experience to the team. Before joining SEC she worked as an Assistant Property Manager in the Lettings Industry and previously as an Office Junior in a legal firm.
In her role Mia supports our Finance Partner and regularly liaise with our framework contractors, Members and Guest users on a number of projects.
Business Partnerships Team
Ellie joined SEC in February 2018 as a Membership Services Advisor. She now supports our Business Partnerships team as our Marketing & Communications Partner.
Ellie takes a leading role on our internal and external marketing. She sends regular communications to our Members and stakeholders, through email marketing, our website and across our social media platforms. She also leads on keeping our network up to date with changes in the sector - preparing publications, articles and workshops.
Since joining SEC, Ellie has always worked closely with our Members. As our Marketing and Comms Partner she now plays a key role in our Partnership Programme - helping Members to get the most out of their membership.
Ellie has a BA Hons in English Literature. She graduated in 2015 from Oxford Brookes University. She then went on to secure an MA in Contemporary Literature, Culture and Theory at Kings College London in 2018.
Alex joined SEC in June 2021 as our Training and Events Coordinator. As our Prospects initiative goes from strength to strength, Alex provides essential support in the delivery of our training programme.
Alex brings a considerable amount of learning and development experience to the team. Previous to joining SEC Alex worked at a large debt purchasing company (Cabot Financial) within their Learning & Development Team, focussing mainly on training for new starter inductions. Whilst there Alex also had oversight for the design and implementation of training material and supported various project based works across the team.
He is Level 3 CIPD qualified within Learning and Development and has also received his COACH qualification from the Institute of Customer Service.
In his role Alex will liaise regularly with our customers and external training providers to deliver training that's focused on supporting the Housing sector and delivering skills for the future.
Leone joined SEC in November 2021 as our Business Partnerships Team Apprentice. She supports our BP team as we continue to deliver more reinvestment back into the sector through our Foundation and Prospects programme.
Before joining SEC Leone worked in a hair salon while supporting senior hair stylists whilst obtaining her hair stylist qualification.
In her role Leone regularly liaises with our Members, Framework Service Providers and Partners across our network.