Meet the team
Please click on a team member to find out more
Marc joined the South East Consortium (SEC) as Managing Director in September 2015.
Marc provides strategic and operational leadership and management of all functions of SEC.
Marc graduated with BA Hons in Marketing in 2008 and has since worked for registered providers of social housing in various operational roles. Most recently Marc was Customer Experience Manager at Optivo where he led the organisation to win local, national and global awards for complaint management. Marc led Optivo to sector leading satisfaction with complaint management.
Since joining SEC, Marc has lead the organisation to be proactive in its reaction to changes in the social housing sector. This has seen framework usage and contract award value grow by more than 50% within 3 years. In addition to this SEC aren't just about frameworks and can now offer more support for customers with technical or specification requirements. SEC also deliver a growing suite of annual events including our new look Annual Conference.
Marc is passionate about creating truly brilliant places to work and really cares about the customer journey. Marc makes sure each SEC transaction focuses on ease, options and value for the customer. His vision is to continue developing our business and provide innovative and creative routes to market for our customers.
Louise's career started as a Commercial Trainee in the private sector, specialising in contract procurement. A little later in her career, Louise joined AmicusHorizon (now Optivo) and held roles in Procurement, Development and Housing Management.
Louise now has over fifteen years' experience in social housing, working in both Local Authority and Housing Association environments. She is CIPS qualified and has enjoyed her role as SEC Procurement Manager since she started in 2014.
Louise is responsible for the SEC Procurement service. She manages the Procurement team and designs & implements the annual work plan. She leads on the majority of framework procurement, bespoke procurement projects and supports our customer base in the discussion of options around routes to market.
David is a Chartered Building Surveyor who is also a Fellow of the RICS and has 30 years' experience in social housing and nearly 40 years' experience in construction.
David has worked for SEC since retiring as Head of Asset Management from East Kent Housing in 2016. Initially in a Procurement Officer role before becoming Technical Services Manager. He therefore understands how SEC works and what clients are looking for so he is able to bring a unique blend of asset management experience, technical knowledge and procurement experience together.
David has been involved in meeting various clients and has provided advice to them regarding options for how SEC can assist. This has included contract advice and training on Section 20 consultation requirements and the interpretation of schedule of rates.
Tracy began her career in Procurement for AmicusHorizon (now Optivo) in 2005. Over the next 6 years she gained a wealth of experience in procurement processes and procedures.
Tracy joined SEC in 2011 as Procurement Officer. She is responsible for running and managing the mini tender process for SEC Customers as well as managing and liaising with contractors for direct awards.
More recently she has started to manage framework procurements. This involves talking and meeting with contractors / consultants to review and update the specification and cost model documents, tendering the framework procurement and managing the evaluation and award process.
Tracy has plenty of experience in customer facing roles, and knows about customer care. She has worked in Admin and Retail environments during her career.
Emilie's career started within the Investment Administration sector working for Jupiter Unit Trust Managers within the Settlements and in the Anti-Money laundering department. During this time she passed the Chartered Institute for Securities and Investment Level 3 Certificate in Investment Operations.
After starting a family, Emilie changed direction in her career and joined South East Consortium (SEC) as a Team Assistant on a part-time basis. She expanded her knowledge within the Housing sector by taking a secondment role for a year in Optivo's Finance Department as Finance Officer in the Expenditure department.
When she returned to South East Consortium in 2018, she joined the Procurement Team as a Procurement Officer where she is now responsible for running mini tenders and direct awards on behalf of SECs clients.
Emilie continues to work part-time and is in the office on Tuesdays, Wednesdays and Thursdays.
Chris began his career at a marketing firm specialising in the education sector before joining a multi-disciplinary firm of chartered surveyors.
He then moved into the housing sector and non-profit environment as Finance Manager and Company Secretary for a housing software firm. Here he was part of the team that set up Homefinder UK, a national mobility scheme for homeless households and social housing applicants.
Chris joined SEC in 2016 and is responsible for the finances, company marketing and communications and organising training and events for the public sector and service providers.
He has a CIM diploma in Professional Marketing, an AAT Level 4 diploma in Accountancy and has recently completed an ILM accredited course in Leadership and Management.
Ellie joined SEC in February 2018 as a Membership Services Advisor.
Ellie supports SEC customers and framework service providers with a range of enquiries. Her role is focused on the management and co-ordination of the events and training we deliver. Ellie also takes a leading role on our internal and external marketing.
Ellie has a BA Hons in English Literature. She graduated in 2015 from Oxford Brookes University. She then went on to secure an MA in Contemporary Literature, Culture and Theory at Kings College London in 2018.
Before joining SEC Ellie worked for a Marine Engineering company in Rochester. She also volunteered for Choices – a charity which provides specialist support to victims of domestic violence.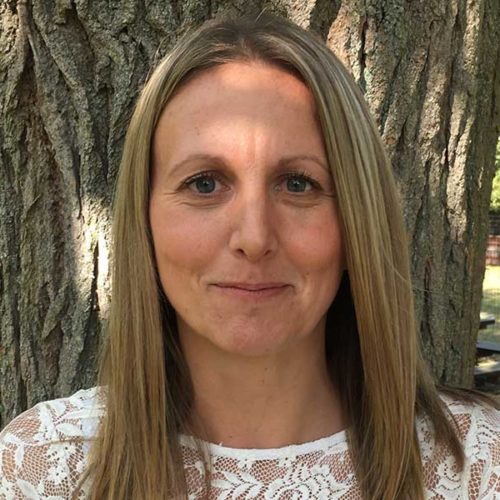 Sally has been working in a Finance role for over 20 years and joined South East Consortium in April 2018 as the Finance Officer.
Sally is responsible for managing levy collection, invoicing and also collection of any money due. She also invoices for all our training events and any bespoke works.
Before joining SEC Sally worked for a Care Home in Sittingbourne and previous to this worked in the Insurance Industry in London.
Sally has an AAT level 3 advanced diploma in accountancy.